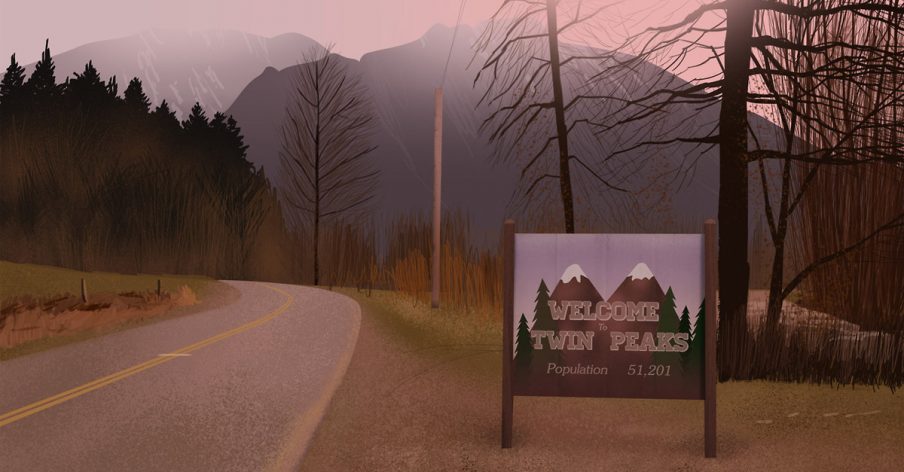 Twin Peaks
If I meet someone and they tell me they're a Twin Peaks fan then I know we can be friends. More so than a love of wine, karaoke, cats, or travel—all of which make me happy—a love of Twin Peaks tells me that you are just that little bit off-centre, and the chances of you favouring the surreal and the dark twisty stuff are high. And that makes me like you.
I first watched the TV series when it came out in 1990. I was in grade 7 of high school (or senior school, as we called it in England), and watched it with my parents and sister. As was the way then, we waited weekly for the episodes to come out, and we were hooked from the start. No one I knew at school liked it, which may be why I have such an affinity for fellow fangirls and boys now.
I found it pretty scary, but there was no way I was admitting that to anyone. The scenes in the Black Lodge never left me, and the cliffhanger at the end of Season 2 has kept me wondering ever since that last episode in 1991.
So it's probably no surprise that I am excited beyond belief about the announcement that there is to be a new season of Twin Peaks in 2017. Kyle MacLachlan is back as Agent Cooper, and it seems most of the original cast is either back or keen to be back. I cannot wait.
Did I mention that I cannot wait?
I'm trying to play it cool here, but I seriously cannot wait.