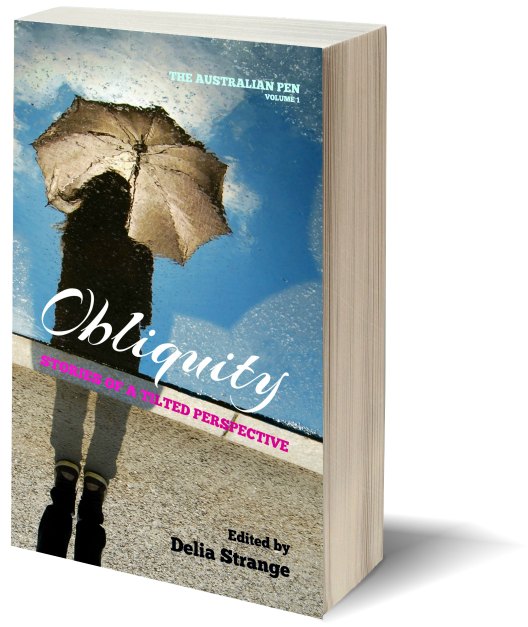 Obliquity. Order here!
Pre-order your copy of OBLIQUITY now
My first published book will be out in September in a limited print run at $10 per paperback.  Pre-ordering is essential if you want to guarantee a copy. It will also make me smile more than a little bit.
Obliquity is a collection of short stories by Australian authors inspired by the varied meanings of the word 'Obliquity'.  
OBLIQUITY DEFINITION
1. deviation from moral rectitude or sound thinking
2. deviation from parallelism or perpendicularity
3. indirectness or deliberate obscurity of speech or conduct, an obscure or confusing statement
There are 12 authors involved and the book will be featuring two of my stories.
From 1231 Publishing: "Sophie Macdonald brings us two stories to enjoy in the 'Obliquity' collection. 'Poppies In The Sunlight' is a curious tale about a heavenly American fantasy, marred by a reminder of reality. 'A Love Note By A Different Name' is a heart-warming story about a woman who considers not just the words that are spoken, but the ones sometimes left unsaid."
There are many different kinds of stories to be discovered;
from the humorous to the dramatic, from the fantastical to the frightening,
from the criminal to the soft hearted… all of them entertaining.
You can read more about the book here.
And to order a copy go here.