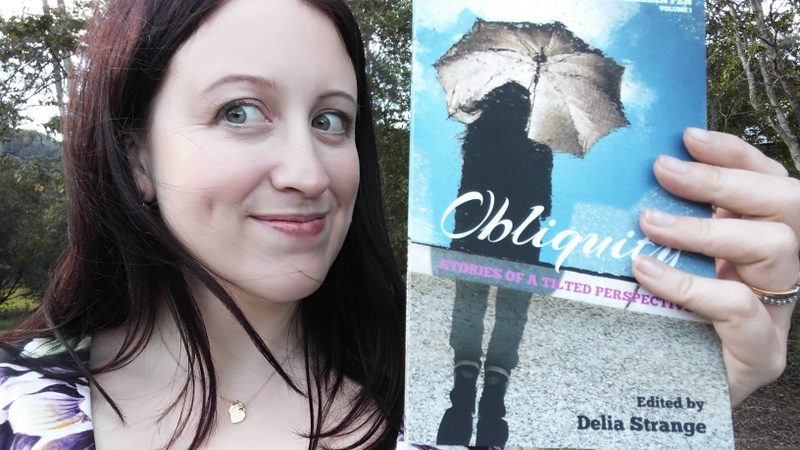 Obliquity is here!
Obliquity, the short story anthology featuring two of my pieces, was officially launched on Saturday and the first print run has already almost sold out!
The anthology features work by Australian authors, and stories vary from the dark to the light-hearted.
My two centre around relationships. A Love Note By a Different Name is about a woman who is certain the love has left her relationship, but there may be one or two things she is overlooking.
Poppies in the Sunlight is a darker tale of a woman who takes drastic action when reality begins to encroach on her fantasy life.
It was great to get together with the other authors at the launch, and listen to everyone talk about their writing. I even gave a short speech (although part of it was to apologise for my daughter eating all the free Tim Tams).
If you haven't already ordered a copy, I have a limited quantity in stock before the next print run, which you can order here.
For those who've already ordered, I will be shipping tomorrow! Thank you, and I hope you enjoy it. There are some great stories in there.
As you can see from the somewhat frightening photo, I am very excited about this book!