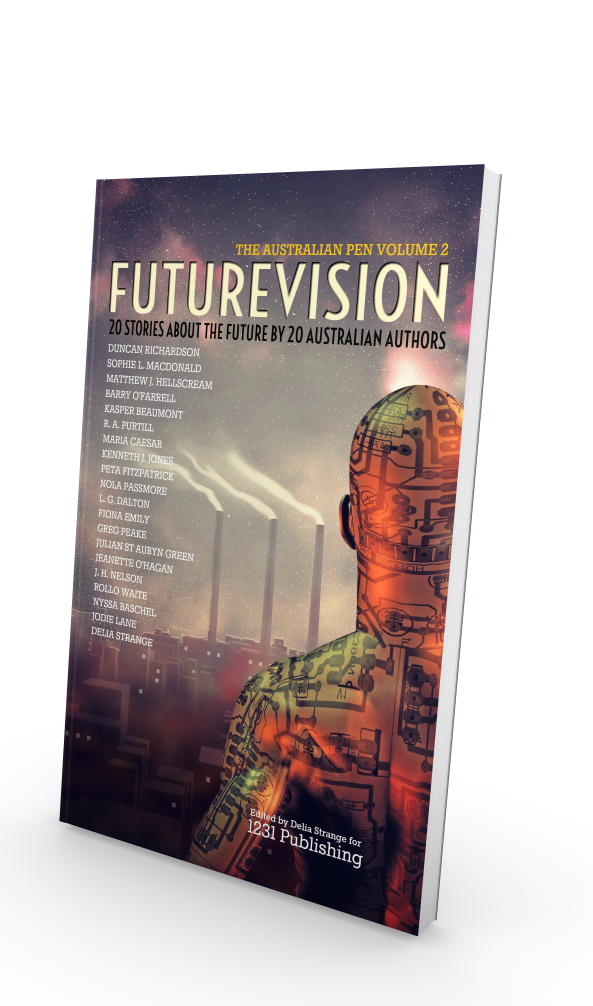 Futurevision: Pre-order now!
Pre-order your copy of FUTUREVISION now
My next book will be out in September in a limited print run at $10 per paperback.  Pre-ordering is essential if you want to guarantee a copy.
Futurevision, from 1231 Publishing, is a collection of twenty short stories by Australian authors about the future of humanity.
What will society hold for us? What will we have become? Will technology serve us or rule us? Will humanity exist on earth? 
There are 20 authors involved and the book features my previously unpublished story 'God and the Machine'. If men and machinery are indistinguishable, is their creator a man or a god?
You can read more about the book here.
And to order a copy go here.