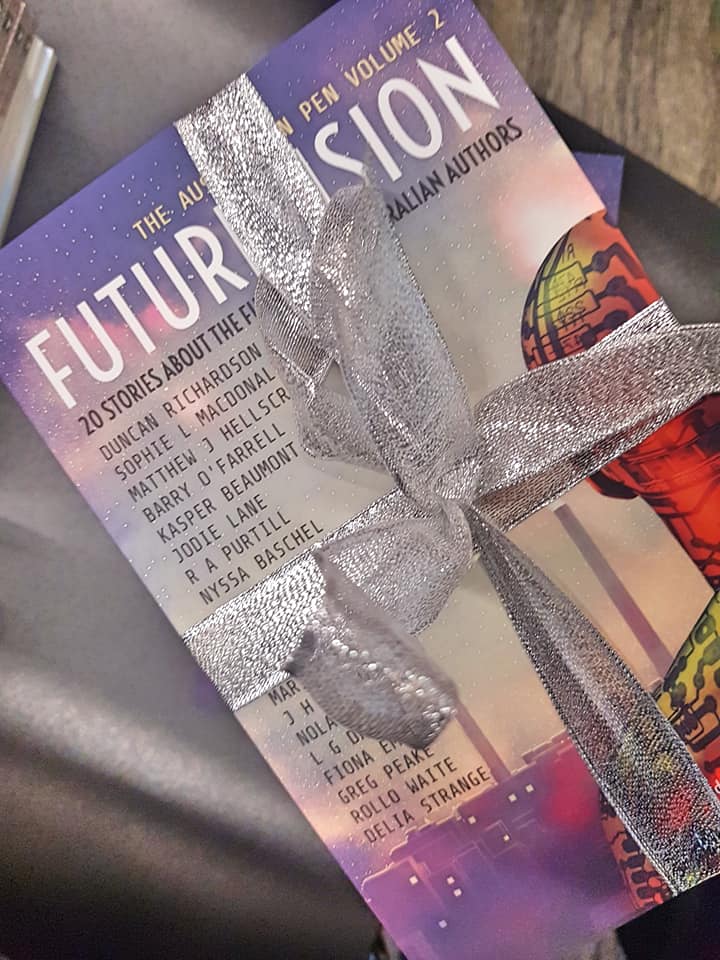 Futurevision is here!
Futurevision, an anthology by 1231 Publishing, was officially launched yesterday!
This futuristic collection contains my story God and the Machine, which asks what happens when artificial intelligence becomes indistinguishable from reality.
20 Australian authors ponder the big questions in this collection, with stories featuring spaceships, futuristic dragons, AI, social media, dystopia, alien races, and what our relationships look like in tomorrow's world.
It was fascinating to hear the authors talking about what inspired their stories at the launch, and there really is something for everyone in this book!
Futurevision is available in various book stores, but I also have a limited number of signed copies available for order. You can order here.