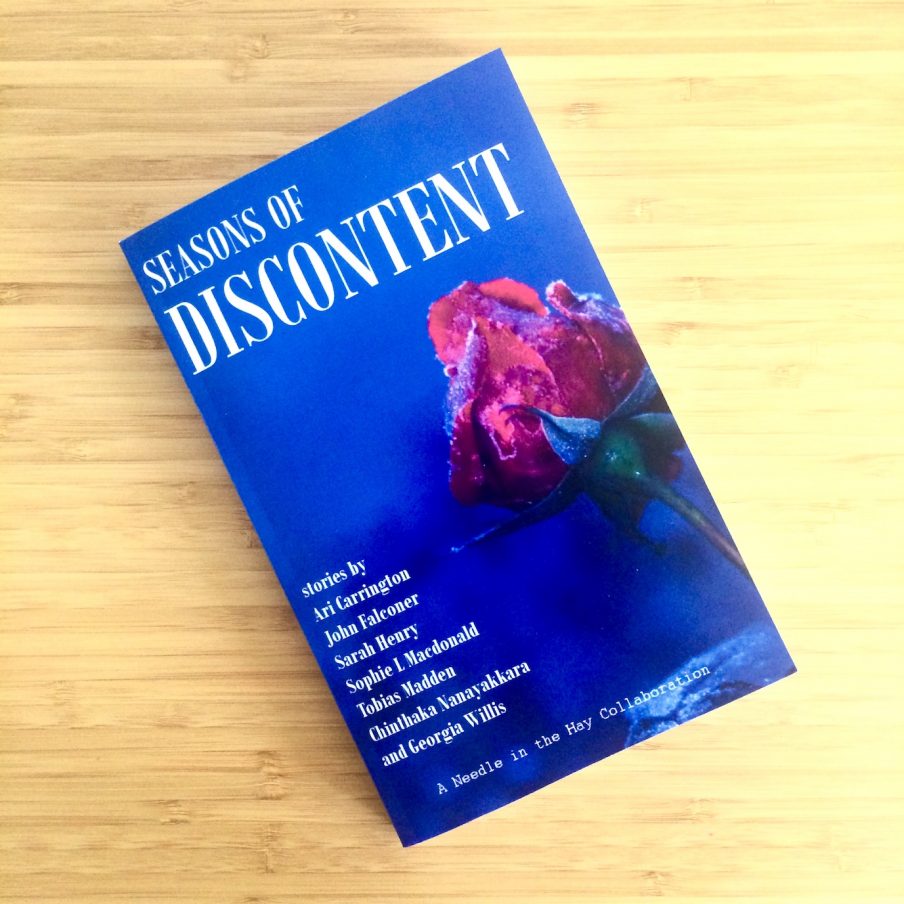 Seasons of Discontent available for purchase!
Seasons of Discontent, the latest anthology of short stories from Needle in the Hay has been released in paperback and e-Book formats!
Follow the link at the bottom of the page to purchase your copy.
This anthology is inspired by winter, seasonal shifts, and personal change. From the monstrous to the misguided, the sinful to the saved, there are stories here to warm your heart and chill your bones.
Two of my stories feature here (both brand new, previously unpublished, and written especially for this anthology):
Snowmen is a tale of high school bullying and the things we do to fit in. Can the new girl at school really be cursing people and turning them into snowmen? And who are the real monsters at school?
Hoarfrost examines domestic violence, abusive relationships, and how far some people need to go to realise who they really are.
Other authors include Ari Carrington,  John Falconer, Sarah Henry, Tobias Madden, Chinthaka Nanayakkara, and Georgia Willis. There is a story for everyone!
You can order Seasons of Discontent in PAPERBACK here