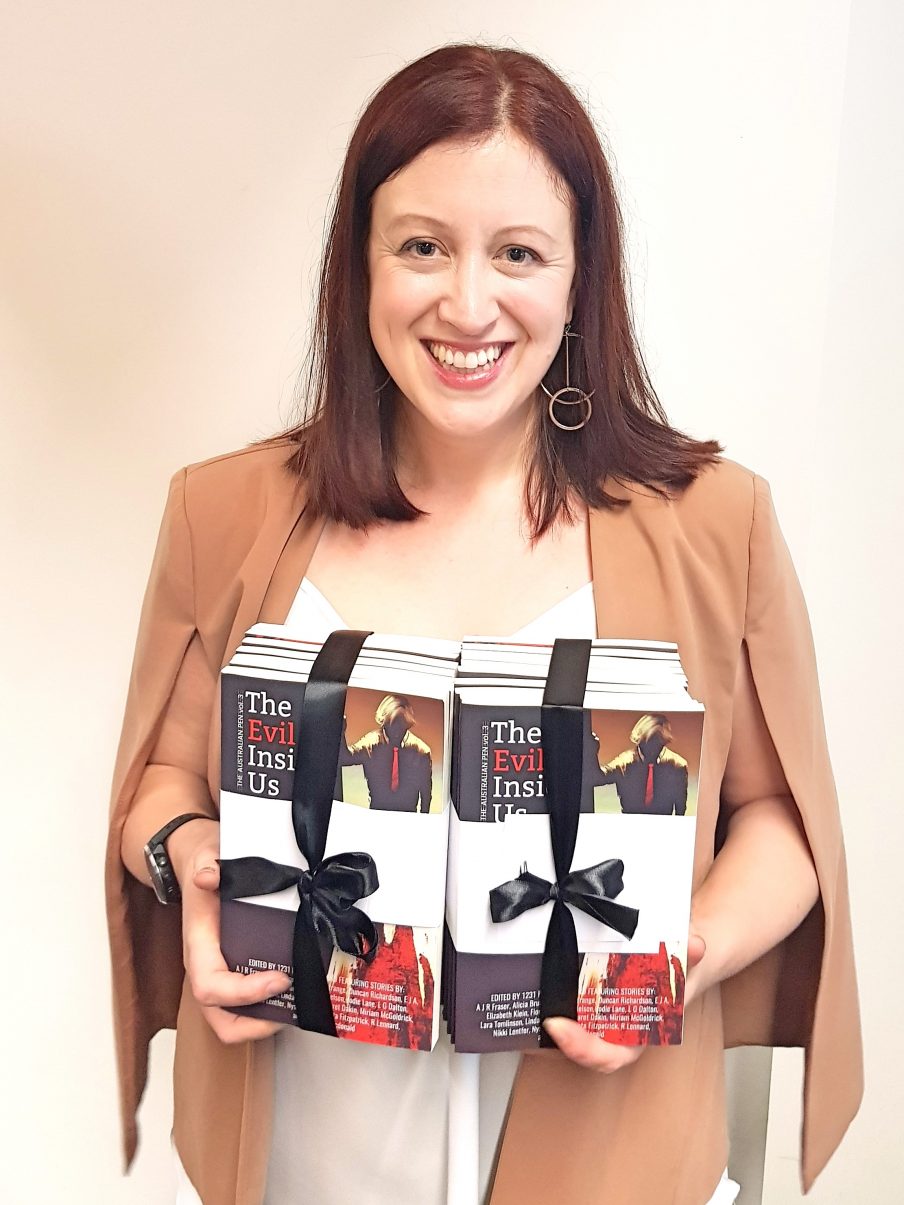 Launching The Evil Inside Us: Excitement, Tea, Friendships, and Nerves
On Saturday I attended the book launch for The Evil Inside Us, the latest anthology from 1231 Publishing, which features my story Spiderwebs.
Book launches bring about a mixture of excitement and nerves for me. I'm always excited to finally see the book in print, and meet the other authors, but I am also nervous about standing up in front of a room full of people to talk about my story.
In my past career I was quite comfortable delivering speeches, but writing is so personal and so important to me that it involves more soul-baring than required when talking about business matters. Here, the business matters at hand are intimate – like a little slice of soul, offered in shaking hands, to the world before you.
Luckily I had my five-year-old at hand, who informed me that if I felt nervous at any point I should look at her and, if my speech was going well (and only if it was), she would deliver a thumbs up to reassure me. Thankfully I got the thumbs up (and, believe me, she would have been swift with a thumbs down if she felt it necessary) and, speech done, I was able to sit and enjoy listening to other nervous writers as they described their inspiration and their stories.
I had not read the other stories at this point, and the temptation to flick through the copy I had been awarded was strong. Every story sounded so intriguing! There are some great ones in here – from the dark to the comic, and everything in between.
My story, Spiderwebs, is about a collective kind of evil. When lots of good people come together, the net result is not always pure.
If, like me, you enjoy your fiction a little dark or a little nasty in places, then I think you will like this.
Once we had finished talking, we circulated – signing books, drinking tea, and exchanging anecdotes. Some of us had met each other at previous events, so we had a reunion of sorts. I was impressed with the personal story each author had to tell, and I maintain that writing is an act of bravery.
The first orders for The Evil Inside Us shipped today! If you would like a copy then please order here.
In the mean time, hope you enjoy these pictures (taken by me or family – hence the dubious quality).