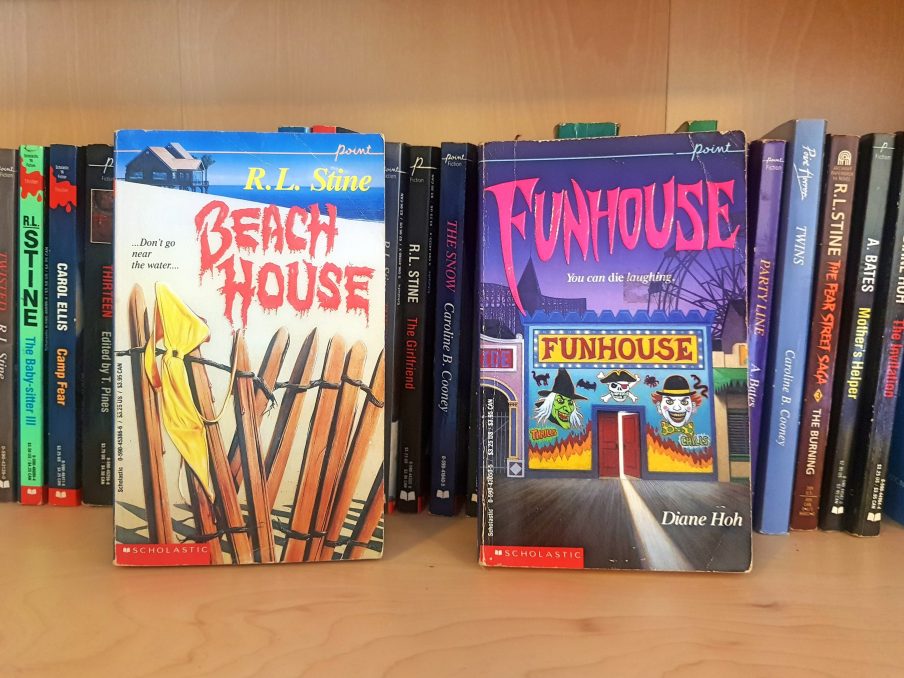 Christopher Pike and Point Horror
I think I was twelve, and it started with Funhouse by Diane Hoh. The neon pink heading caught my eye, and I trailed my fingers over the embossed letters. Beneath the title lay an image of a creepy amusement park, and a tagline that threatened You can die laughing.
I obviously needed it immediately. It was sandwiched between other similar titles, all with bright embossed lettering and sinister images. I devoured these books, and loved everything about them. What was not to like? Teen drama, sexy bad boys (who may or may not be murderers), and unexpected twists at the end.
She wasn't really dead, but was faking it to frame a friend? Get out. The murderer was the shy girl next door? No way. It wasn't really supernatural, but it definitely looked like that all the way through, and oh dear lord why is there a pumpkin with a knife through its head on her porch? You get the idea.
Point Horror also released short story anthologies, and that's how I discovered Christoper Pike. I loved his story, Collect Call, and trotted back to my local bookshop in search of his books. Luckily for me, Christopher Pike books were sold alongside my beloved Point Horrors, and branded in a similar (but, to my discerning early teen eyes, way more mature) style.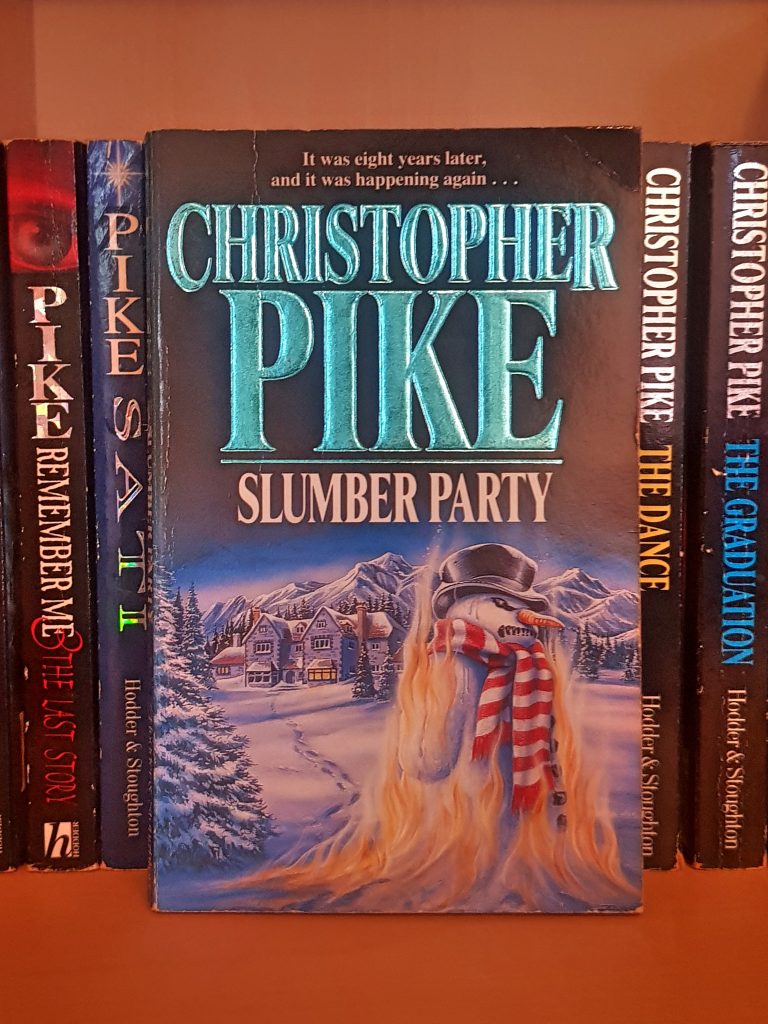 The first one I read was Slumber Party, which I now know to be the first book with which he had commercial success. It was about a group of teenagers, who decide to reunite at a remote ski-lodge, eight years after they were all involved in a tragic slumber party accident, which killed one girl and disfigured her sister. What could go wrong?
I was so excited to find another author to love, and I collected all the books I could, racing through the Final Friends and Last Vampire series, and moving to the longer, darker, adult books.
I think I loved Christopher Pike the most because his books had an uneasy darkness through them that some of the Point Horror titles did not. Just like today, teenage me loved uneasy darkness.
Years later, I discovered that many of my teenage books were missing, and so I promptly bought them all again (thanks eBay), making sure they had the same covers and embossed words that I had loved the first time around.
I still love them, along with many of my other childhood reads (hello Sweet Valley High). Do you still have your teen books? What did you read back in the day?
Oh, and one more thing: these photos are of my actual bookshelves. You can tell I bought the books second-hand by the creases on their spines and the folded corners. Teenage me was fastidious about keeping her books immaculate (just like current me). It kills me a bit, but I pretend that I'm cool with books looking well-loved. I really am so cool with it.