Separation Anxiety Award Shortlist – FREE eBook
Separation Anxiety Award Shortlist – FREE eBook
Inspired by themes of separation, six authors put their own spin on things coming apart.
One topic. Six authors. Six very different tales.
Tobias Madden – Tobias' Moving Day gives us a bittersweet separation with a twist at the end.
David R. Ford – Darling, I Wish You Hadn't Done That puts a dark spin on a familial parting of ways.
Sophie L Macdonald – Roses For My Love is a supernatural romance from beyond the grave.
Jeanette Stampone – Time to Go is a deeply moving tale of an unwanted yet inevitable parting of ways.
Katarína Krajcirovicova – The Sentence of Love looks at the lengths people will go to in order to stay together.
Andrew Szemeredy – "Swirl" or The Mystery of the Missing Host is a humorous tale that will leave you with a smile.
Download for free in ePub, mobi (Kindle), or pdf.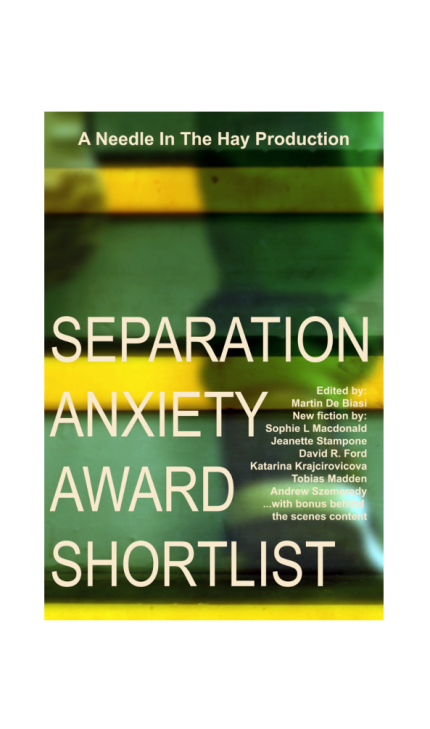 Publish by: Needle in the Hay
Get it here free